Our menu is never static and never boring.
Each and everyday the Taverna offers special handcrafted lunches and dinners created using the only the absolute best and freshest ingredients, brought in especially to prepare these dishes.
Plus NOTE SINCE COVID BEGAN WE ENACTED THE FOLLOWING:
WE ARE RESERVATIONS ONLY. PLS CALL OR TEXT IN ADVANCE: 352-564-0078. WE HAVE LIMITED SEATING AND LIMTED STAFF.
OUR HOURS ARE AS FOLLOWS:
OUR HOURS HAVE CHANGED FROM THE IMAGE BELOW: LUNCH HOURS ARE: 11 AM TILL 2 PM. KITCHEN CLOSES AT 1:30. NO seating after 1:30.
Dinner hours are 5 to 8 and the kitchen closes at 7:30. There is NO seating after 7:30.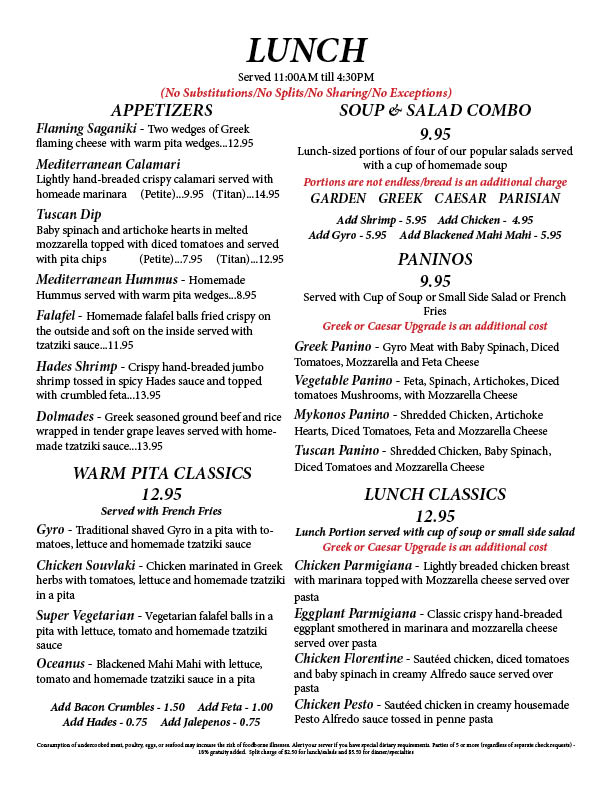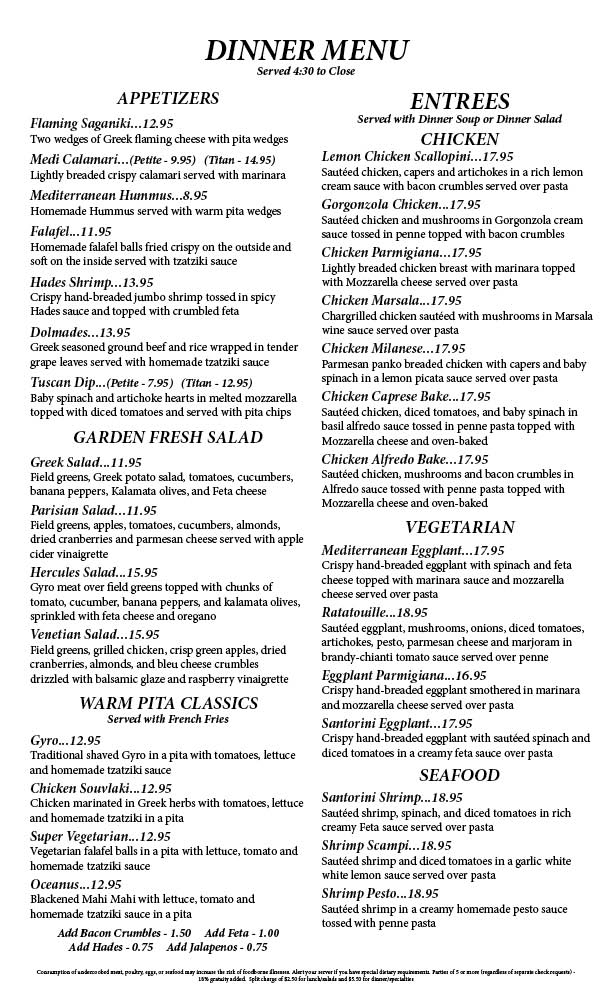 Take out orders – please note:
Please check your orders before carrying out – orders cannot be exchanged or remade once an order has left the building.  Certain menu items CANNOT (i.e flaming saganaki) be taken out – they do not travel well!
PHONE: 564-0078
ADDRESS: 5705 West Gulf to Lake Hwy
Crystal River, FL 34429