Taverna Manos
Ya'Sas – Welcome to our restaurant!
5705 W. Gulf to Lake Hwy
Crystal River, FL 34429
352-564-0078. Call for Carryout and Reservations only Dine-In
We are a "RESERVATIONS ONLY" Restaurant so we can control the number of persons seated in the restaurant.
LUNCH HOURS:
Monday through Friday
11:00 AM to 1:30 PM
DINNER HOURS:
Thursday through Saturday
5:00 PM to 7:30 PM
PHONE 352-564-0078
3757 GULF TO LAKE HWY
CRYSTAL RIVER, FL 34465
THIS NOTICE MAY BE CHANGED AS NECESSARY. SORRY FOR ANY INCONVENIENCE!!
Thank you all and God Bless,
Nick. PS WE ARE POSTING OUR SPECIALS FOR THE WEEKEND ON OUR FACEBOOK PAGE LOCATED AT: www.facebook.com/tavernamanos. TAKE CARE – STAY SAFE.
352-564-0078 for reservations
4TH OF JULY! WE WILL BE OPEN THIS YEAR FOR DINNER ON JULY 4TH. DON'T FORGET – CALL FOR RESERVATIONS AS SEATING IS LIMITED.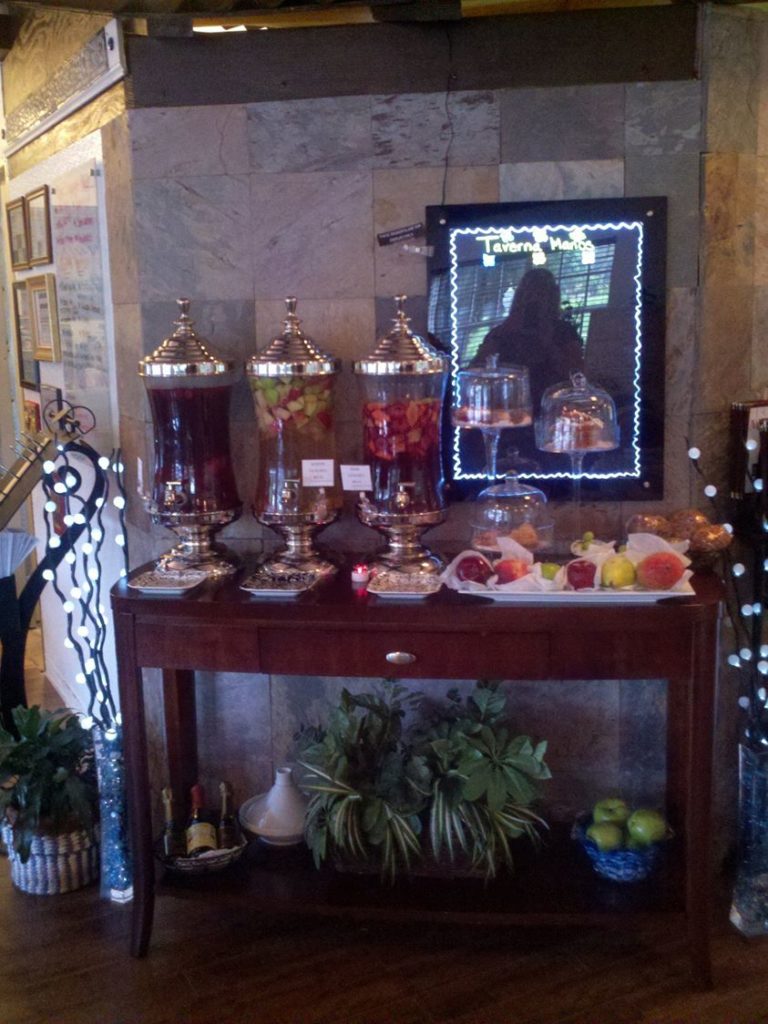 Hours
Monday thru Friday lunch hours: 11:00 am to 1:30. Restaurant closes at 2 pm daily. Carryout available. Last pickup 1:30.
Thursday and Friday dinner hours – 11:00 am to 9:00 pm* (kitchen closes at 8:30 – No seating/orders after this time) Carryout available.
Dinner – Saturday – 5 pm to 9:00 pm* (kitchen closes at 8:30 – No seating/No orders after this time)
We are closed on Sundays
* Unlike your kitchen at home, commercial stoves, fryers and ovens take a long time to cool down and therefore we cool our equipment for a minimum of 30 min prior to closing our restaurant to avoid an accidental fire. The insurance company appreciates this. The fire/rescue department appreciates this. You appreciate it too because it allows us to keep our prices as low as possible. What this means to you is that our kitchen closes 30 min earlier than the restaurant and there is no seating or service after 7:30 Monda thru Thurs and 8:30 Fri and Sat nights.


Please call for reservations: 352-564-0078